Welcome at La Torreta!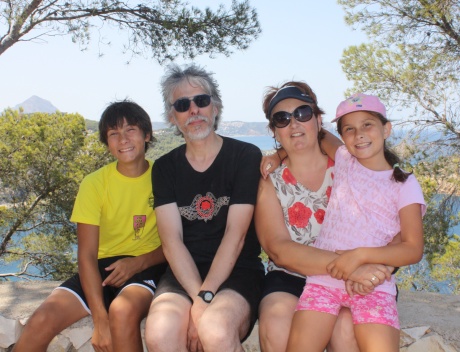 We wish to realise your dream of a well-deserved break, and an enjoyable change of environment!
Here are the four of us : Victor, Antoine, Pura, and Ines. Ines and Victor go to school; Antoine is an engineer, and I take care of my visitors, hoping they'll have good memories of their stay with us.
We love this area, its nature, its specialities; the idea of creating the guest house came naturally. We had experienced for twenty years the hectic life of Paris, France, and left it all, to come back to a countryside lifestyle, that is quiet, rich in fresh air and nature.
We decided to settle down in this region of Valencia, Spain, because of its exceptional weather, its protected natural areas, and the warm hospitality of its inhabitants. In addition, my roots are here, all my family live here.